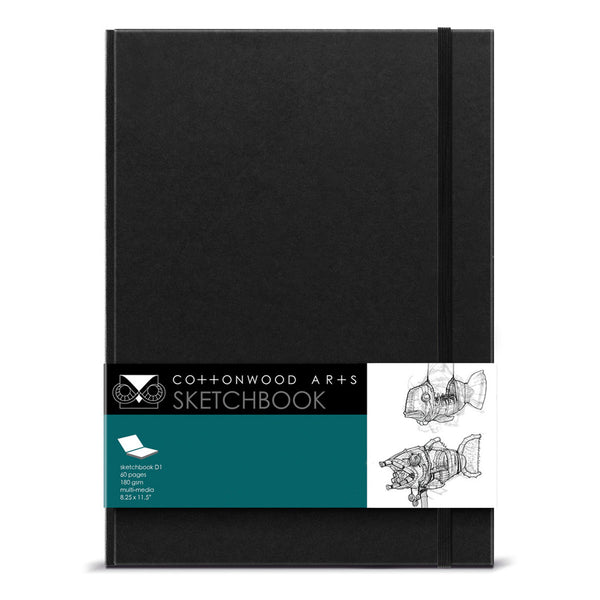 D1 Designer Sketchbook (8.25x11.5)
There's a point in every artist's life where that new, white paper is just terrifying. But once that pen, pencil, marker. . . whatever. . .touches the page, the possibilities are endless. Colors are more vibrant, shadows are deeper, and every sketch looks so polished- it just makes the drawings pop!
Introducing the Cottonwood Arts D- Series sketchbooks made with 65 lb. brilliant white paper bound in a hard cover, and sealed in an elastic closure. It's time to get over your fear of the clean, white paper with the D- Series. It'll be your new favorite.
Product Specifications:
Materials: 65 lb brilliant white paper
Cover: Hard Cover
Dimensions (in): 8.5 x 11
Dimensions (cm): 21.6 x 27.9
Number of Pages: 60